holds designs for home decor,  celebrating birth and marriage,  various holidays, and photo companions.

When you find the designs that "tickle your fancy," click on Contact/Order for purchasing information.

Greeting cards, especially Christmas cards, are like little packages filled with well wishes from those who love us. So what could be better than a counted cross stitch card?  It's a keepsake that's easy and relatively quick to make for that special someone.  

Click image for larger photo.

Stitch count:81w x 73h.   $5.50 SRP

Feed Your Cross Stitch Fever!

Most Recent Releases  ( see more designs in the General and Smalls Galleries)

Find your favorites (and more details) in the 
Smalls Gallery
, a collection of small designs suitable for framing, pillows, or garments, as well as greeting cards.
Pillow Partners  approx. 10" square to accommodate 4" sq. designs. You add the stitchery and fiberfil. Fabric may vary but will compliment the featured design. SRP $6.50 per pillow.

SRP $4.00 each design chart, Dusty Rules or Joy In My Heart

Easter Basket Click image for larger view. Stitched on 28ct over two threads with Gentle Arts Sampler and Simply Shaker floss.

Stitch Count: 84w x 105h

SRP: $8.00

Love Lace & Roses. Not just for Valentine's Day! Honor your loved ones all year round. 

Stitch ct: 60w x 65h  

SRP $6.00

January, the gateway to a new year.

Printed chart $6.00 SRP

February, the month of Love!

Printed chart $6.00 SRP

March, roars in like a lion.

Printed chart $6.00 SRP

April, here come the showers.

Printed chart $6.00 SRP

After the showers come May's flowers.

Printed chart $6.00 SRP

Monthly Squares  A series that celebrates each month of the year. Stitch count of each design is 80 x 80 creating a 5" square when stitched on 16ct or 32ct over two threads. 

June is dedicated to making our thumbs green!

Printed chart $6.00 SRP

July, time to tip our sunbonnets to summer picnics!

Printed chart $6.00 SRP

No bones about it!  August has the hazy, lazy Dog Days of summer! Printed chart $6.00 SRP

Fall in love with the beauty of 

Autumn during the month of October!

Printed chart $6.00 SRP

September: It's back to school with apples for the teacher and gold stars for the students! 

Printed chart $6.00 SRP

November: As autumn wanes, the geese take flight and we gather with thankful hearts to celebrate the harvest. Printed chart $6.00 SRP

December. When the often harsh yet 

beautiful winter season silently falls upon the earth.     Printed chart $6.00 SRP

October- Opals & Marigolds

November- Topaz & Chrysanthemums

December- Turquoise & Narcissus

April - Diamonds & Daisies

May- Emeralds & Lily of the Valley

March - Turquoise & Daffodils

Jan - Garnets & Carnations

Birth Month Blooms & Jewels feature the flower of the month along with the birthstone represented with glass seed beads. Floss color match listed on leaflet to use in lieu of beads.

Stitch count is 80w x 80h

SRP $6.50 per design;

$68.00 set of 12

Something New!

My patterns are being adapted for machine embroidery.  Visit 
www.digineedlework.com
 to view/purchase cross stitch patterns for your embroidery machine.
Blessings & Snowflakes  With this chart stitch 3 designs; greeting card size, a larger design of 4 snowflakes and 5 blessings, and individual snowflakes for mini ornaments.  

Printed chart SRP $8.00

Sno-Unique Charted as an all-in-one design with borders in lieu of fringing, though components may be stitched individually as shown. Printed chart SRP $9.00

Holiday Squares: Lilies for Easter.

Charted for DMC floss on Zweigert's 14ct Vintage Blue Whisper fabric 

Stitch ct: 107 x 107

Printed Chart SRP:  $7.50

Holiday Squares

Halloween Pumpkin Patch. Charted for DMC floss on 14ct Lt. Oatmeal Fiddler's Cloth.  Stitch ct.: 107 x 107

Printed Chart SRP: $7.50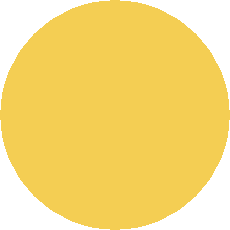 WELCOME!

 to all who visit  

     from the Counted Wishes  

      Festival!

Holiday Squares Fright Night Flyers

Charted for DMC floss on 14 ct Lt. Oatmeal Fiddler's Cloth. Stitch ct: 107 x 107

Printed Chart SRP $7.50

Holiday Squares

Happy Thanksgiving

Charted for DMC and Gentle Arts on 14ct Lt. Oatmeal Fiddler's Cloth. Stitch ct: 107x 107

Printed Cart SRP $7.50

Holiday Squares 

Stars N Stripes

Charted for DMC floss on 14ct white aida cloth  

Stitch ct 107 x 107

Printed Chart SRP $7.50